San Juan, Argentina, 2017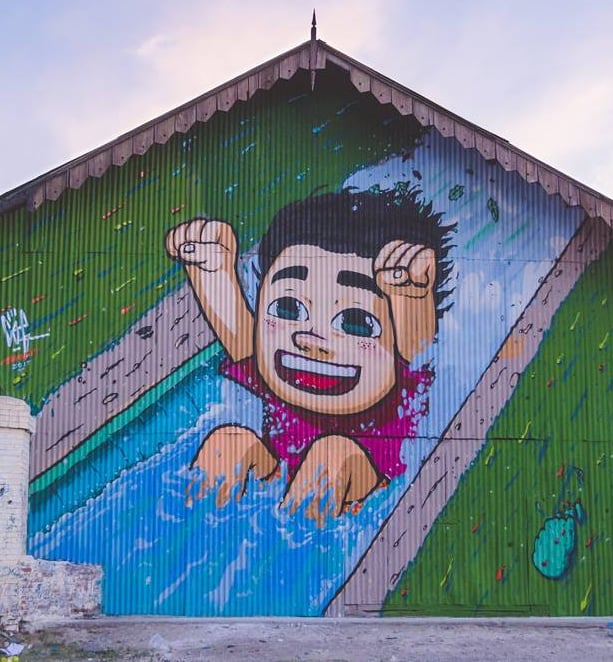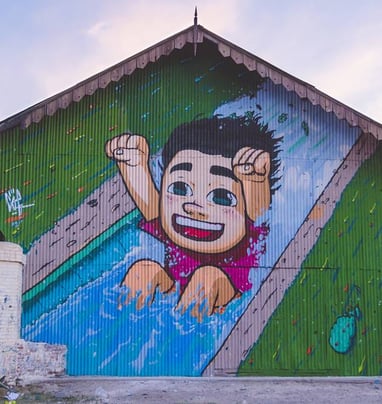 The Maaanso Encuentro is an international festival that summons artists to participate in the neighborhoods of the capital of the Province of San Juan. It is a self-managed event with the support of public and private entities.

"A beautiful memory" My father was born in San Juan, part of me is in those lands.
For this festival I decided to portray a memory that makes me very happy: in the summers when we traveled to visit family, with my cousins and brothers we would go to the river channels on the sides of the road and let ourselves be carried away by the current that pushed us.When they invited me to participate, the idea came immediately.